We Quarterback Money®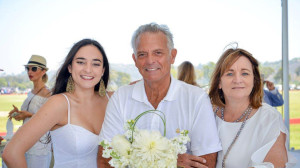 I'm a La Jolla based financial advisor and the CEO of Higgins Capital Management, Inc. We are a family owned company and bring the personal touch to your money. We manage portfolios and help people to achieve their financial goals. Our clients include wealthy families and California cities, counties and special districts. I've been helping people with their money for more than 30-years. My daughter Kimberly works with younger investors and those just beginning to invest.
This blog is about the markets, culture and economics. What I won't do is give financial advice.
Financial markets and economics can be dry and boring. What I will do is to be informative and irreverent.
I am available to speak or moderate at your next event or to comment on topics for the web, radio or television.  Let me know here.